Bottle Opener
Original price $185.00
Price $25.00
Overview
Anodized and tumbled titanium bottle opener with lanyard hole and belt loop hook. Excellent condition.
Product Details
Overall Length 2.875
Weight (oz) 0.4
Source Previously owned
Additional Specs
Blade Material Titanium
Handle Material Metallic
About the Maker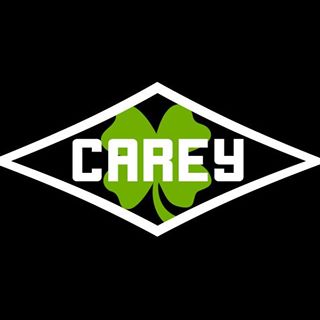 Carey, Peter
"My name is Peter Carey and I've been making custom knives since 1997, specializing in Tactical Folders and Dress Tactical Folders, I also make Fixed Blade Tacticals, Hunters and Utility knives. Current blade steels are CPM154, S35VN, Stainless steel Damascus from various makers and Stellite 6K. I prefer high tech man made handle materials like Carbon Fiber, Titanium, Zirconium and G10. For Dress Tacticals I use Pearl, Mammoth Ivory, Exotic woods and MokuTi or Timascus. All my folders have custom pocket clips designed specifically for each model, also a custom pivot of my design, "The Original Carey Pivot". I make all my knives with my hands using manual machines in my shop from designs I've drawn by hand. I strive to make the best knife I possibly can with the best materials money can buy. Knives are one of man's oldest and most useful tools, I think everyone should own one or two!"
Carey, Kyle
My name is Kyle Carey, I am 18 years old and am the youngest child of Peter Carey the knifemaker. My dad and I spend a lot of time in his knife shop especially during the summers when I'm not in school and not wakeboarding or dirt bike riding. I've always helped my dad in his shop or the garage working on cars, motorcycles, boats or his welding equipment and most recently helping him with his knives. My dad has taught all his kids to be able to work with our hands, to work hard and to take pride in our work. I help my dad in his knife shop by cutting out folder frames, making pocket clips and learning how to run his equipment. This summer my dad and I started a project knife called the "Carey-Dashi" styled after a Japanese Kiridashi, I do most of the work on the knife except grinding the bevel, something that I will soon learn and my dad performs quality control on my work. In the future we plan on working on new designs that we can work on together and to help me make a little extra spending money.I have been around knives since I was a little boy hunting and fishing with my dad and grandpa and hope to be able to contribute to my dad?s ideas for future knives."
Related Items