Radiator Bead - Bronze
Price $100.00
Overview
Tumbled bronze bead. Sinkevich design made by Shirogorov. New condition.
Product Details
Overall Length 0.5
Weight (oz) 0.2
Source Previously owned
Additional Specs
About the Maker

Shirogorov
The knife is one of the most ancient tools of human labor, his faithful assistant and reliable friend. A knife is more than just a tool, it is an attribute of a man, a symbol of strength and a masculine principle, in the history of its development, walking side by side with man and evolving with him. Today we live in the age of high technologies, which not only provide an opportunity for a qualitatively different processing of materials, but also bring such knife requirements as reliability, convenience, practicality, quality of cutting to a new level. The Shirogorov Brothers Workshop honors the traditions and experience of leading knife manufacturers and at the same time closely monitors the development trends and needs of the knife market, offering users original original folding knives made in Russia. We are not afraid to experiment and develop, we know and love our job. Our knives are outstanding designs and unity of the concept, modern materials and advanced technologies, well-thought-out ergonomics and full-fledged functionality. In our model range, everyone can find a suitable option among the variety of complete sets that meet the most diverse requirements. That is why the knives produced by our Workshop are deservedly widely popular among not only ordinary users in Russia and abroad, but also sophisticated connoisseurs and demanding collectors, and tens of thousands of owners have been able to evaluate the high quality and convenience of our knives.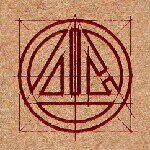 Sinkevich, Dmitry
In my opinion, a knife can be both a work tool and an art-object and it is terrific if it is possible to combine unconventional design with utility. In knifemaking I give preference to high quality corrosion-resistant stainless steels, titanium, modern laminates: carbon fiber and G10 as well as fine woods.
Related Items