Overview
Swivel DogTag Knife from Kingdom Armory. Translucent G-10. Includes steel bead chain and maker's card and box. Excellent condition.
Product Details
Blade Length 0.625
Overall Length 2.25
Closed Length 1.625
Weight (oz) 1.2
Source Previously owned
Additional Specs
Blade Material Unknown
Blade Details Chisel Grind
Handle Material G10
About the Maker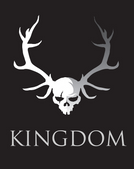 Kingdom Armory
2018 will mark the 10 year anniversary of beginning this adventure and becoming a full time custom knife maker. For some reason, I've always strived to fly under the radar and quietly grind away. Happy to do something I love and support my family with it. Taking a passion to work and create with your hands, and making that into a career is an intensely personal journey. If I'm honest though, it has been a saving grace in my life as I've struggled to overcome life's tragedies and set-backs. Like an oak cask to whiskey however, this process has both refined and distilled me as a person and as an artist. A full decade later, I'm humbled by all the support and recognition from those who have found me and purchased a piece of my life's work. I'm built up by the process of being able to build, and that wouldn't be possible without such a loyal customer base and trusting dealers. My family and I thank you all!
Related Items