XL Darkness Skull Clip for a Burchtree Bladeworks
Price $475.00
Overview
Clip with XL Darkness Skull by Steel Flame. This is for a Burchtree Blade Works knife. Excellent condition.
Product Details
Overall Length 2.5
Weight (oz) 0.8
Source Previously owned
Additional Specs
Handle Material Metallic
About the Maker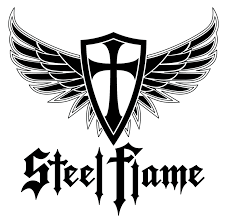 Steel Flame
Derrick Obatake born and raised in East Los Angeles and has been designing and making jewelry for over 35 years. At an early age he was taught to be a machinist by his father. He is a Graduate Gemologist from GIA and has had formal training in traditional jewelry arts, Diamond setting, model making, casting, finishing and fabrication. He has extensive experience in Die striking, and 3D CAD design. I like to blend old school craftsmanship with new age technology to create an out of the box style that is hopefully refreshing and empowering. The parent company of Steel Flame®, Elements has been in business for over 17 years. Elements has sold custom product through over 500 retailers nationally and has been an approved drop ship vendor for corporations like Nordstrom, Disney, Warner Bros, Amway and Lands End. We take pride in building everything here in the United States using quality materials from US suppliers.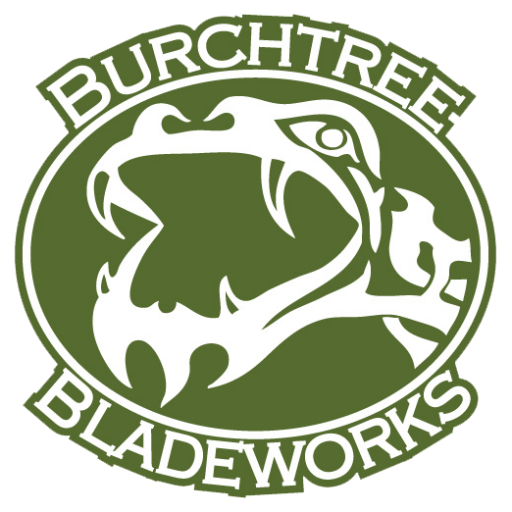 Burch (Burchtree Bladeworks), Michael
I was born in 1978 and grew up on a (mostly) un-farmed chunk of land in Southern Missouri. The land was wild, expansive, and full of adventures for a young boy. I spent a lot of my youth exploring every inch of that land with a Buck Special strapped to one side and a black lab walking close on the other. I'm not sure where my love for knives came from – but it's always been there. I started collecting knives from flea markets or garage sales. I even built a few blades in my father's workshop when I was about 12. I had no idea what I was doing, but it was fun nonetheless. As I grew, so did my collection. After high school, I joined the United States Marine Corps as a reservist and went on to play soccer and attend college. After sowing my proverbial "wild oats," I settled down in Springfield, Missouri and started working as an editor and writer for the internet department of a large outdoor retail company. Around 2002, the bug to build knives hit me hard. I spent hours upon hours reading the internet asking questions, and talking to as many knifemakers as I could. My first "adult knife" turned out about as well as the knives I built when I was a kid, but I kept at it and have been a full-time maker since 2007.
Related Items