Copper Bottle Rocket
Price $175.00
Overview
.34" Copper Bottle Rocket by Michael Burch. Excellent condition.
Product Details
Overall Length 2.625
Weight (oz) 2.9
Source Previously owned
Additional Specs
About the Maker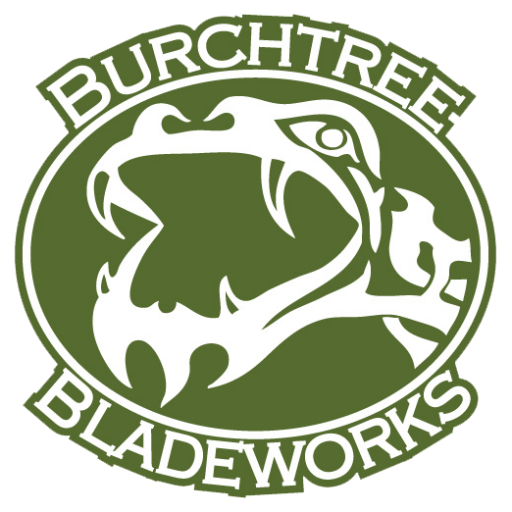 Burch (Burchtree Bladeworks), Michael
I was born in 1978 and grew up on a (mostly) un-farmed chunk of land in Southern Missouri. The land was wild, expansive, and full of adventures for a young boy. I spent a lot of my youth exploring every inch of that land with a Buck Special strapped to one side and a black lab walking close on the other. I'm not sure where my love for knives came from – but it's always been there. I started collecting knives from flea markets or garage sales. I even built a few blades in my father's workshop when I was about 12. I had no idea what I was doing, but it was fun nonetheless. As I grew, so did my collection. After high school, I joined the United States Marine Corps as a reservist and went on to play soccer and attend college. After sowing my proverbial "wild oats," I settled down in Springfield, Missouri and started working as an editor and writer for the internet department of a large outdoor retail company. Around 2002, the bug to build knives hit me hard. I spent hours upon hours reading the internet asking questions, and talking to as many knifemakers as I could. My first "adult knife" turned out about as well as the knives I built when I was a kid, but I kept at it and have been a full-time maker since 2007.
Related Items