Borka Handkercheif and 2 Bandanas
Price $375.00
Overview
Borka Handkercheif and 2 Bandanas.
Product Details
Weight (oz) 3.7
Source Previously owned
Additional Specs
About the Maker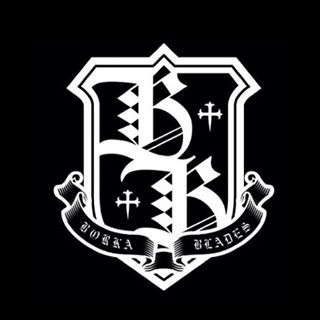 Borka Blades
About 10 years ago, with very limited money in my pocket and a lot of drive and perseverance, I moved to the United States to make a better life for myself. I gradually started collecting knives on a regular basis. I enjoyed researching and learning about all aspects of knives. Then, about 3 years ago after the sudden loss of my mother, I needed to find something to do to help me cope with what happened. I completely immersed myself into knives. I started going to Shows, meeting people and getting involved in the Knife Community. It was about this time that I thought about getting into knife making. The more time that I spent around this community, the more I wanted to be part of it. For the last 2 years, I have been working part time on developing my knife making skills and starting my own business. My decision to name the company Borka Blades, after my mother, is not taken lightly. I put a lot of hard work and pride into each piece I make, knowing it carries my mother's name. I put that dedication into my work, just as she did into hers. I value the quality of every knife that leaves my shop.
Related Items