Overview
Medford gunslinger tool. .272" thick, 5.25" overall, chisel ground sharp 2". Excellent condition.
Product Details
Weight (oz) 2.6
Additional Specs
About the Maker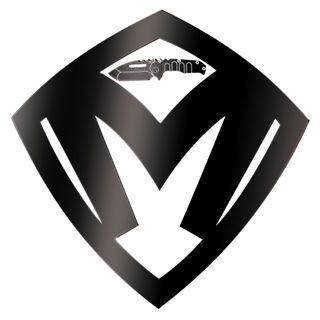 Medford Knife and Tool
Greg Medford is a native Arizonan and an ardent American patriot. He is dedicated to hand-crafting and small-scale manufacturing as a part of the Small Factory Industrial Rebirth of America. A life long lover of all things edged, he is no newcomer to the design and use of knives. He has been restoring and using period Japanese swords since the mid 1980s. Greg is a professional Martial Artist and hand-to-hand instructor, as well as a close quarters master level instructor and has a very strong background in close quarters bare-handed weapon defense and disarms. He holds a Commercial Pilot's License and is an FAA certified single/multi/instrument flight instructor. He holds a surface level aerobatic competency card for flying airshows and has been a leader in the Warbird Aviation community for years. When Greg flew airshows professionally, he was not only the pilot, but he built his planes, rebuilt their engines, and even imported exotic planes from around the world for restoration and use. All of these experiences uniquely prepared him for the design and manufacture of advanced edged weapons and tools. Greg served in the United States Marine Corps from 1988-1992 as an M.O.S. 0311. He was part of "New England's Own" and deployed for Operations Desert Storm and Shield in 1990-1991.
Related Items