3 Bob Terzuola Dog Tags and 2 Molle Clips
Original price $195.00
Price $145.00
Product Details
Weight (oz) 5
Source Previously owned
Additional Specs
About the Maker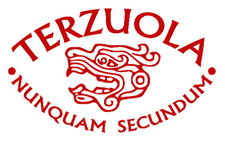 Terzuola, Bob
Bob Terzuola was born in Brooklyn, New York and attended New York University. Upon graduation in 1967 he went to Panama as a Peace Corps trainer and later became a jade carver and gemologist in the Motagua River Valley, Guatemala. In 1979, Terzuola began making knives and joined the Knifemakers' Guild in 1981 on an endorsement from Bob Loveless. Terzuola's first knives were fixed blade designs made for soldiers in Guatemala. Later that year moved to New Mexico and began making folding knives. Seeing a need for a knife that could be carried discreetly, he developed a model featuring black micarta for the scales and bead-blasted titanium bolsters. Innovations in desgin for which he coined the term "Tactical Knife". Bob attends many of the largest and well known custom knife shows across the world. Bob Terzuola Knives are known for their trademark design and high quality workmanship. Terzuola's most popular model is the ATCF, a folding knife design. This was his first tactical folding knife, although he also makes it with non-tactical materials. Other knife models that Bob Terzuola is popular for are the 3A, TT-1, Model 7, Eagle Rock 514, TTF3A, Model 26, Starmate, TTF3B, Pathfinder, Century Starfighter, Starmate, Battle Guard, TTF6, Model 18 Combat Master, WEE T, and Battle Mate, just to name a few. Bob Terzuola also designed a very popular knife for Spyderco, the SLIPIT. The SPLIT is made of the finest non-locking tactical folders on the market. Bob Terzuola has authored a book about the design of tactical knives named, 'The Tactical Folding Knife.' When you hear people say that Bob Terzuola literally wrote the book on tactical folding knives, he really did! Many custom tactical knifemakers have his book in their shop, and highly value his opinions and designs. Bob Terzuola has also authored articles about tactical knives and knifemaking for Blade, Soldier of Fortune and other publications.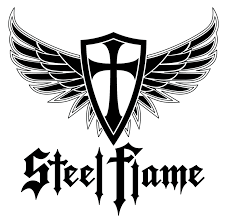 Steel Flame
Derrick Obatake born and raised in East Los Angeles and has been designing and making jewelry for over 35 years. At an early age he was taught to be a machinist by his father. He is a Graduate Gemologist from GIA and has had formal training in traditional jewelry arts, Diamond setting, model making, casting, finishing and fabrication. He has extensive experience in Die striking, and 3D CAD design. I like to blend old school craftsmanship with new age technology to create an out of the box style that is hopefully refreshing and empowering. The parent company of Steel Flame®, Elements has been in business for over 25 years. Elements has sold custom product through over 500 retailers nationally. We take pride in building everything here in the United States using quality materials from US suppliers.
Dervish Knives (John Gonzalez)
"My interest in knives and swords began in adolescence, but it wasn't until the late 1990's when I discovered my passion for custom knives. I was initially drawn to tactical pieces, but my approach to knife making is largely inspired via the myriad of elegant and lethal designs from diverse cultures and eras. Due to my background in graphic arts and illustration, designing knives has always been the easiest part of knife making for me. Aspiring to create aesthetically pleasing knives which excel in both form and function, I draw heavily on time-tested designs, geometries, and materials."
Related Items