Overview
Anodized Titanium Spike by Laci Szabo. 9.25" overall length. Excellent condition.
Product Details
Overall Length 9.25
Weight (oz) 2.8
Source Previously owned
Additional Specs
Blade Material Titanium
Blade Details Spear Point
Handle Material Metallic
About the Maker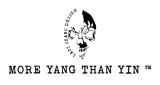 Szabo, Laci
"Laci Szabo is an American knife designer who specializes in hand to hand combat, stick fighting and knife fighting. Some of our knives will be made of the latest high-tech materials; others will be hand forged and differentially heat treated. Every knife maker that we contract has a specialty."
Related Items