Overview
.295" thick Pull Tab V2 - Titanium & Jade G-10 - Comes with COA dated 12/2021. New condition.
Product Details
Overall Length 2.75
Weight (oz) 1.5
Source Previously owned
Additional Specs
Handle Material Metallic, G10
About the Maker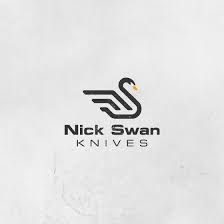 Swan, Nick
As a retired law enforcement officer I needed a knife that I could trust my life with not only as a last line of defense, but as an every day tool. I don't believe in safe queens and refuse to own a knife that I wont use. Enter Nick Swan Knives, established 2014. I fully expect you to carry your knife with the confidence that it will be free from defects in materials and workmanship. All Nick Swan Knives include my lifetime re-sharpening guarantee.
Related Items