Overview
This I.E.D. by TS Heeter is made of anodized titanium and tumbled brass. Excellent condition.
Product Details
Overall Length 3.25
Weight (oz) 5.8
Source Previously owned
Additional Specs
About the Maker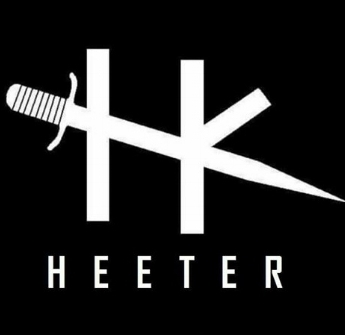 Heeter, T.S.
Todd Heeter grew up in mobile, AL and is southern to the bone with a love for his family and country. His career began over 20 years ago as a machinist, fabricator, and welder. This love and understanding of all things metal is how Heeter Knifeworks was born. He started creating knives years ago by turning a simple rusty railroad spike into a shiny, beautifully designed statement knife. He counts himself lucky to be able to do what he loves by creating custom knives. He continued to work with how to bend and mold the metals into works of art, from that, the war tag was born. He continues to bring new and innovative ideas to knife making always looking for the next way to create something unique. The war tag line is important to Todd as it represents something more than a knife... it represents his country and the men and women that fight for it. Every knife created by Todd is handled by him personally, checked for quality, and customized as ordered just as he envisioned. Todd believes in making the best product available, and that means made in America.
Related Items