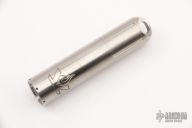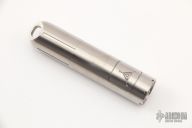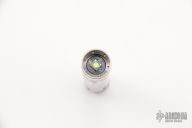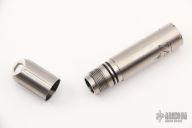 TAD Lenslight Micro Titanium
Price $795.00
Overview
Lenslight Micro titanium satin finish flashlight. Comes with original box, and sticker. Has some light scratches, otherwise excellent condition.
Product Details
Overall Length 3
Weight (oz) 1.2
Source Previously owned
Additional Specs
About the Maker

Lenslight
LensLight is the world's first focusable LED flashlight, conceived and developed by Leonard Chapman, a 50-year veteran of the motion picture industry and president and CEO of Chapman/Leonard Studio Equipment. While filming on movie and television sets, Chapman realized the need for a flashlight that could confine maximum exerted light and focus on its target without creating unnecessary disturbance, however there was no current light on the market that met these requirements. LensLight exceeds the competition in every aspect of design, durability, efficiency, and most of all, sheer power. With its patented focusable aspheric lens system, the LensLight is able to focus its powerful LED into a concentrated beam of light resulting in unprecedented brightness, accuracy and distance. Every LensLight is a product of innovative engineering, state-of-the-art machinery, highest-quality components and the most durable military grade metals available.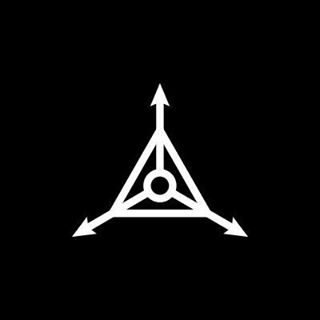 TAD Gear, Inc.
Whether on your toughest missions or in your everyday adventures, we know that exceptional quality and engineered functionality will help you succeed. We make gear and apparel for capable people. In the military, teams and equipment are deemed mission capable when they are ready to perform any operation within their scope. Wherever your missions take you, we know that you depend on our gear to help you achieve your objectives and get you home safely. We take that responsibility seriously. Engineers and machinists use 000 (triple aught) as shorthand for a thousandth of an inch, which has been the high standard of precision tolerance for over a century. Inspired by that ideal, we apply thorough design, high attention to detail, and strict tolerances to ensure our products meet your most rigorous needs.
Related Items