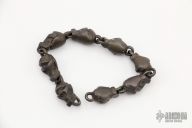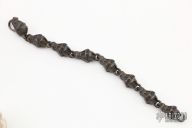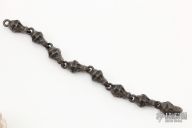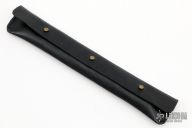 Alien Bracelet
Original price $995.00
Price $945.00
Overview
This Alien Bracelet from Dmitry Streltsov features anodized and carved beads and rings made from titanium. Excellent condition.
Product Details
Overall Length 8.5
Weight (oz) 1.8
Source Previously owned
Additional Specs
About the Maker
Streltsov, Dmitry
Maker of titanium pens, pencils, bracelets. Based in the Urals, the titanium capital of the world.
Related Items