Overview
Cold Steel Counter Point 2. Excellent condition.
Cold Steel Talwar. Excellent condition.
Product Details
Weight (oz) 14
Source Previously owned
Additional Specs
About the Maker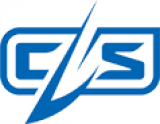 Cold Steel
"Cold Steel was founded in 1980, a company dedicated to making the strongest, sharpest knives in the world. Over the last four decades, Cold Steel has been at the forefront of the many innovations that have helped to define the knife industry as a whole. Progressive accomplishment, including the introduction of the checked Kraton® handles, and the tanto point blade styles have gone from curiously interesting features to industry-wide hallmarks of quality and sophistication. New ground was also broken with the introduction of unique new blade steels like San Mai III® and Tri-Ad™ Lock & locking mechanism for folding knives."
Related Items