Steel Flame XL Emerson Skull Clip
Original price $600.00
Price $570.00
Overview
Steel Flame XL Sterling Silver Emerson Skull Clip. Excellent condition.
Product Details
Overall Length 2.625
Weight (oz) 0.6
Source Previously owned
Additional Specs
About the Maker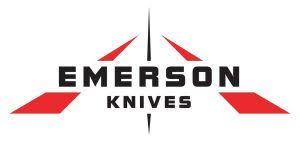 Emerson Knives
Ernest Emerson started making custom knives in his garage in 1979. He rapidly rose to prominence as a knife maker due in equal parts to his expertise as a craftsman, (tool and die maker), his artists eye for design, and his practical experience as one of the world's most sought-after and respected hand-to-hand combat instructors. Emerson's work has been featured and exhibited at the Metropolitan Museum of Art and the Smithsonian Museum. There are only a handful of living artists who can make that claim. As an instructor in hand-to-hand combat and edged weapon skills, Mr. Emerson has taught the most elite warriors on earth, from the US Navy SEALs to the Guards of Parliament in London and everywhere in between. He is the author of scores of articles, books, and videos regarding tactics, training and combat. As one of the most sought after instructors in the world he is in high demand for seminars and lectures to civilian, military and law enforcement agencies. He is an inducted member of The Martial Arts Hall of Fame, along with such venerable names as Bruce Lee and Chuck Norris. In fact he is the only knife maker known who also owns and operates his own training facility, the world-class "Black Shamrock Combat Academy Gym" in Los Angeles, California.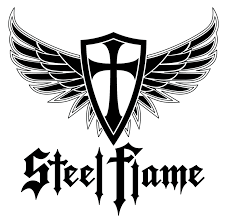 Steel Flame
Derrick Obatake born and raised in East Los Angeles and has been designing and making jewelry for over 35 years. At an early age he was taught to be a machinist by his father. He is a Graduate Gemologist from GIA and has had formal training in traditional jewelry arts, Diamond setting, model making, casting, finishing and fabrication. He has extensive experience in Die striking, and 3D CAD design. I like to blend old school craftsmanship with new age technology to create an out of the box style that is hopefully refreshing and empowering. The parent company of Steel Flame®, Elements has been in business for over 25 years.
Related Items