Polly-"Popless" - Titanium Stonewashed
Original price $200.00
Price $150.00
Overview
Polly "Popless", by Lucas Burnley is .125" thick stonewashed titanium. Has COA. New from maker.
Product Details
Overall Length 2.375
Weight (oz) 0.3
Source From maker
Additional Specs
Blade Material Titanium
Handle Material Metallic
About the Maker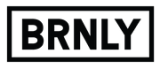 Burnley, Lucas
Burnley Knives was created in Albuquerque, New Mexico in 2003 by Lucas Burnley. Lucas' formative years were spent traveling North America with his family where he was raised on a steady diet of adventure in the campgrounds of National Parks and under the tutelage of some of the best action movies of our time. Lucas views knives as a personal expression of independence, self-reliance, and fun—ideas and philosophies he began formulating as a bowie-toting 7-year-old. He designs in a style that he considers to be Post-Tactical™, blending clean modern lines with tactical origins. Above all, he believes that utility shouldn't come at the cost of beauty. Along with his custom line and BRNLY Brand (limited production), Lucas works closely with companies Böker and CRKT to continue making his designs available to a wider audience.
Related Items