Custom Strider Clip
Price $150.00
Overview
Custom Strider titanium Clip. Cerakote. New from maker.
Product Details
Weight (oz) 0.1
Source From maker
Additional Specs
About the Maker
Ansorge, Jens
Jens Ansorge

From the day back in 1985 when I came out of the Cinema after ?Rambo First Blood ? Part II? I was infected to own one of these movie-seen Take Down Bows and Arrows.

Starting to collect everything belong to that theme, my collection increased over the years till I finally had all the stuff together which was movie related. All Bowmodels , Arrows and Ripper Broadheads ? there was nothing out there what was not available in my collection At the end of the 90ies I was starting to share my expert knowledge about the Hoyt Easton Rambo Bows and Arrows with the Fan-Community all around the globe.

From that time I met a lot of US Army Fellows from Mannheim Airforcebase , as well Wiesbaden AFB and we enjoyed many weekends with Bowshooting at Heildberg Rod & Gunclub and Collenberg Outdoor 3D shooting Range ?.. I felt my hobby was the right thing to share with others, make them happy and get back the emotions that I have invested all the years. It happened that I was asked to repair other collectors Bows with genuine Parts and more and more my hobby was focused on repairing and restoring Rambo Bows and Moviearrows from all over the world. In 2007 I wrote an Report in international weapons magazine ?Visier?, featuring the theme ?Rambo Bows? due to the moviestart of Rambo IV movie. I met a lot of guys on the knifeshows and also I started to focus on knives. Building Arrows was not that far from going to the next level ?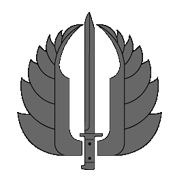 Strider Knives
Strider Knives is a privately owned and operated company devoted solely to the development and construction of edged tools designed to survive use in the harshest of conditions. The company was founded and is currently operated by former military personnel. The initial goal was to provide a field service knife constructed with the finest components available, yet affordable to the average enlisted man and within his maintenance abilities. The initial goal having been met, Strider Knives found a ready market for custom-edged weapons and tools with the same component quality requirements as the first highly successful field knives. Many of Striders available edged tools are drawn from customer's specific design requirements. Others are simply the company's ability to look at a potential work environment and design a prototype to be tested and assessed by the workers of that environment. The background of Strider Knives founders enables the company to assess requirements in diverse fields ranging from the average line soldier/marine through special operations, law enforcement and hunting to commercial diving. Various Strider designs have met and exceeded the requirements in each of these fields.
Related Items