Brass Spartan Filler Tab
Original price $299.00
Price $269.80
Overview
Brass Spartan XM-18 Filler Tab. Excellent condition.
Product Details
Weight (oz) 0.1
Source Previously owned
Additional Specs
About the Maker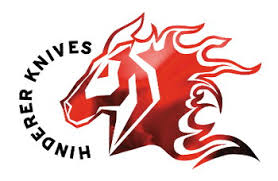 Hinderer, Rick
In the mid 1980's Rick Hinderer began his knife making journey making art knives in a small 14′ x 18′ turkey coop with none of the modern amenities, like heat or running water! Art knives are a far cry from the tactical scene which Rick is so deeply entrenched in now. Over the years his meticulous attention to knife design and knife making, coupled with his real world experience as a Fire Fighter / EMT sets him apart from the rest. Rick's design philosophy is deeply rooted in his experience with using his knives as part of his first responder tools. That catalyst of change from art knives to hard use tactical was after Rick joined the rescue dive team. He really began to look at knives and designs more as hard use tactical tools than works of art. Rick began changing over from old world knife making techniques to modern CNC precision manufacturing. With the combination of designing art knives, and his real world experience as a first responder, this unusual perspective allows him to design hard use tactical folders that are not only aesthetically pleasing to the eye, but extremely comfortable in the hand. All of Rick's products are engineered to go the distance when it counts the most whether it be when life is on the line, or you just need a good cutting tool.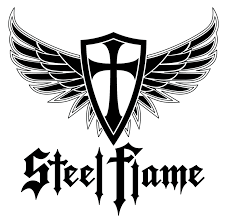 Steel Flame
Derrick Obatake born and raised in East Los Angeles and has been designing and making jewelry for over 35 years. At an early age he was taught to be a machinist by his father. He is a Graduate Gemologist from GIA and has had formal training in traditional jewelry arts, Diamond setting, model making, casting, finishing and fabrication. He has extensive experience in Die striking, and 3D CAD design. I like to blend old school craftsmanship with new age technology to create an out of the box style that is hopefully refreshing and empowering. The parent company of Steel Flame®, Elements has been in business for over 25 years.
Related Items