Titanium Pocket Clip for Fellhoelter Ti-Bolt
Original price $150.00
Price $125.00
Overview
Titanium Pocket Clip for Fellhoelter Ti-Bolt
Product Details
Weight (oz) 0.1
Source From maker
Additional Specs
About the Maker
Ansorge, Jens
Jens Ansorge

From the day back in 1985 when I came out of the Cinema after ?Rambo First Blood ? Part II? I was infected to own one of these movie-seen Take Down Bows and Arrows.

Starting to collect everything belong to that theme, my collection increased over the years till I finally had all the stuff together which was movie related. All Bowmodels , Arrows and Ripper Broadheads ? there was nothing out there what was not available in my collection At the end of the 90ies I was starting to share my expert knowledge about the Hoyt Easton Rambo Bows and Arrows with the Fan-Community all around the globe.

From that time I met a lot of US Army Fellows from Mannheim Airforcebase , as well Wiesbaden AFB and we enjoyed many weekends with Bowshooting at Heildberg Rod & Gunclub and Collenberg Outdoor 3D shooting Range ?.. I felt my hobby was the right thing to share with others, make them happy and get back the emotions that I have invested all the years. It happened that I was asked to repair other collectors Bows with genuine Parts and more and more my hobby was focused on repairing and restoring Rambo Bows and Moviearrows from all over the world. In 2007 I wrote an Report in international weapons magazine ?Visier?, featuring the theme ?Rambo Bows? due to the moviestart of Rambo IV movie. I met a lot of guys on the knifeshows and also I started to focus on knives. Building Arrows was not that far from going to the next level ?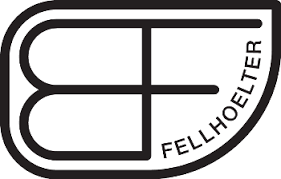 Fellhoelter, Brian
"I am a folder maker. While there will always be the occasional fixed blade, folders are my passion. The steels I enjoy working with include CPM154, ATS-34, 440C, S30V, and Stainless Damascus from Devin Thomas. All of the metal parts on my knives that can be Titanium are Titanium including frames, liners, thumbstuds, bolsters, clips and spacers. Pretty much everything except for the blade. I often anodize a substantial portion of my titanium, and can get a deep green that few makers succeed at. As far as handle materials go, I mostly use Carbon fiber, G10, or Micarta. I use large bronze pivot bushings in all of my folders, and either Nylatron or Bronze washers. All of my parts are made in-house except the screws. I have an old Bridgeport Mill, an older Logan Lathe (1943), a Hardcore grinder, and various other tools, lots of them made by myself. I also do all of my own Heat treating in an EvenHeat Oven." My knives have won several major awards, including Best Tactical Folder at the Blade Show 2011.
Related Items