ROG Bead Dog Tag and Patch
Price $195.00
Overview
Bronze ROG Bead with patch and Steel Flame Dog Tag. Comes with COA dated Oct 2014. Excellent condition.
Product Details
Weight (oz) 0.5
Source Previously owned
Additional Specs
About the Maker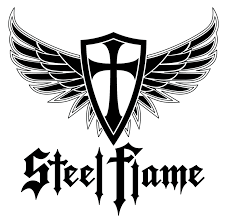 Steel Flame
Derrick Obatake born and raised in East Los Angeles and has been designing and making jewelry for over 35 years. At an early age he was taught to be a machinist by his father. He is a Graduate Gemologist from GIA and has had formal training in traditional jewelry arts, Diamond setting, model making, casting, finishing and fabrication. He has extensive experience in Die striking, and 3D CAD design. I like to blend old school craftsmanship with new age technology to create an out of the box style that is hopefully refreshing and empowering. The parent company of Steel Flame®, Elements has been in business for over 25 years.
Graham Knives, Jon
"We are long-time knife enthusiasts based in Cleveland, Tennessee, makers of EDC fixed blade and folding pocket knives. We also make the larger camp, hunting and tactical knives for the outdoor enthusiasts. All steps involved in crafting custom handmade knives - from the design, profiling, grinding, polishing, to the making of its custom sheath - are done in our shop, except for heat treating (which includes cryo quench). Each of our custom handmade knives are heat treated and cryo quenched by Paul Bos, who is considered to be the best in the business. Through our testing, we have come to rely on the use of 440c, 154CM, S30V." Jon passed away in 2022.
Related Items