14kt Gold Mini Dagger
Price $495.00
Overview
14kt gold mini dagger by David Goldberg, has diamonds and rubies inlaid. Dated 1990 on blade. Excellent condition.
Product Details
Blade Length 0.875
Overall Length 1.75
Weight (oz) 0.1
Source Previously owned
Additional Specs
Knife Type Miniature
Blade Material Other
Blade Details Dagger, Drop Point, Spear Point
Handle Material Metallic
About the Maker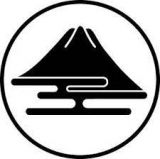 Goldberg, David (Gold Mountain Forge)
David Goldberg AKA Kinzan, has been in involved with Japanese Samurai Swords and sword arts since 1983 when he began his study of Aikido and Japanese swordsmanship. He has become a highly sought after world renown master sword smith & swordsman, as well as a martial arts self defense Sensei. He devotes his life to the creation, care and preservation of samurai Swords, swordsmanship arts, and Japanese culture. Kinzan majored in three dimensional design, sculpture, and art in college in 1977. 10 years later after pursuing an artist's path began his study of the creation of traditional samurai swords in 1987. 8 years later, after devoted study, he became a full time sword maker in 1995. His first blade smithing teacher was C. Robin Hudson a master smith of mosaic Damascus and modern art knives. He then continued his study with the guide of master sword maker Michael Bell Sensei, who is still creating wonderful works of Japanese art today. Kinzan then found a traditionally licensed sword smith in Japan, Fusa Taro under the Kanefusa lineage. He continues his relationship with him, to study with and guide him . Although he is a master level swordmaker himself, Kinzan visits Japan regularly to further his skills and refine his techniques with his colleagues and teachers. Kinzan's Gold Mountain Forge produces contemporary master level Japanese weaponry. Everything from small self defense carry ""Zanto"", ( a term he coined for his ""Ready Knife"") to the longest traditional Daito sword. He specializes in unique blade designs, with individually unique metallurgy and hardening techniques.
Related Items