Kiku Matsuda Knife Case - 13"x4"
Original price $300.00
Price $80.00
Overview
RARE Kiku Matsuda Knife Case - 13"x4"
Product Details
Overall Length 13
Weight (oz) 5
Source Previously owned
Additional Specs
About the Maker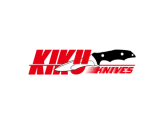 Matsuda, Kiku
Kikuo Matsuda was born in Seki-City, Japan in 1952. He is a knife artist, specializing in handmade knives. He Has been making knives for more than 50 years. He became a world-class artist and created his own great brand, called "Hamaguri-Ba". This in an ancient Japanese art word for Japanese sword, a convex cross-section blade shape, which has a gentle curve from the blade edge to the back.
Related Items