Overview
Copper Cuff by RMJ Tactical. Excellent condition.
Product Details
Weight (oz) 3.5
Source Previously owned
Additional Specs
Handle Material Metallic
About the Maker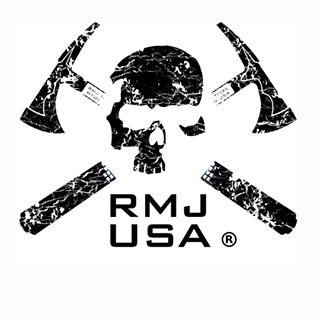 RMJ Tactical
I have made hand forged tomahawks now for over 35 years. Most of these hawks have been working historical reproductions and utility/camping axes. When it comes to design, my job as an engineer/historian/bladesmith is to draw from a wealth of historical axes aspects that we like and that can be executed with the tools and talents found in the shop. We may choose a blade shape here, a handle style there, a bowl shape from yet another piece. We may accurately copy just one tomahawk and it's details. There were thousands of tomahawks made in the 18th and 19th centuries, and because they were handmade no two were exactly alike. This makes my job pretty easy design wise: I pick the elements and execute these thoughts in the medium of iron, steel, wood and leather.
Related Items