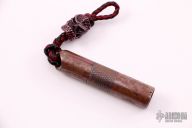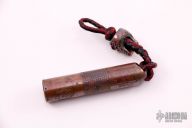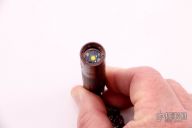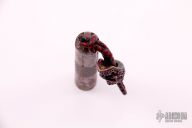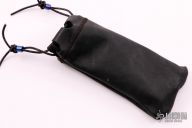 Copper Starlingear Lenslight
Original price $1,095.00
Price $850.00
Overview
This flashlight is a Starlingear and Lenslight collaboration. Comes with copper Starlingear Bead. Excellent condition.
Product Details
Overall Length 3
Weight (oz) 3.1
Source Previously owned
Additional Specs
Handle Material Metallic
About the Maker

Lenslight
LensLight is the world's first focusable LED flashlight, conceived and developed by Leonard Chapman, a 50-year veteran of the motion picture industry and president and CEO of Chapman/Leonard Studio Equipment. While filming on movie and television sets, Chapman realized the need for a flashlight that could confine maximum exerted light and focus on its target without creating unnecessary disturbance, however there was no current light on the market that met these requirements. LensLight exceeds the competition in every aspect of design, durability, efficiency, and most of all, sheer power. With its patented focusable aspheric lens system, the LensLight is able to focus its powerful LED into a concentrated beam of light resulting in unprecedented brightness, accuracy and distance. Every LensLight is a product of innovative engineering, state-of-the-art machinery, highest-quality components and the most durable military grade metals available.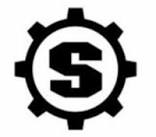 Starlingear
Starlingear designs are the creation of artist, Ryk Maverick. He has designed necklaces, rings, beads, bracelets, pendants and even the occasional motorcycle shifter knobs. Common materials used in Starlingear items are obviously sterling silver but include bronze, copper, aluminum, steel and even titanium. The classic polished look is the most common finish but Maverick has recently been experimenting with distressed finishes and heat coloring to bring a uniqueness to his imaginative designs. All of Starlingear products come with a signed certificate of authenticity and the appropriate makers marks - all guaranteed new products direct from Starlingear. Starlingear is proudly handmade in the USA.
Related Items