Overview
Copper PDW Bead by Prometheus Design Werx. New condition.
Product Details
Overall Length 0.625
Weight (oz) 0.4
Source Previously owned
Additional Specs
About the Maker
Prometheus Design Werx
Prometheus Design Werx crafts exceptional, multi-purpose, performance equipment and accessories to outfit the distinctive individual for uncommon adventures, self reliance, and challenges off and on the grid. We learn from the past, look to the future, and build for today. Precision, Strength, Courage. If there is a simple statement that encapsulates what our mission is, it would ?Virtute Vera?. It is a classic latin motto that can be applied to how you embrace and live your life. We design and craft our products for those who see themselves as being more than just capable. You rise to the occasion, live well, and with each challenge and adventure that comes your way, you adapt, overcome, conquer...and do it all with ?True Grit?. Thank you for discovering us, and joining us on this great journey of a life less ordinary, experienced at a higher standard, and on your own terms?.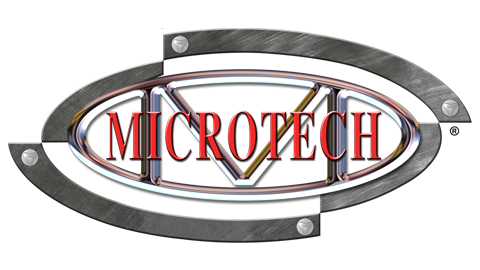 Microtech Knives
Beginning in 1994, out of an apartment and later a storage shed in Vero Beach, Florida, Microtech Knives was created. More than 20 years later, now headquartered in Western North Carolina, Microtech Knives operates with that same mission at the forefront of everything we do. Throughout the evolution of growth and change, our goal is to maintain the highest standards of quality possible. Microtech utilizes exclusively American-Made manufacturing, materials and labor. Every component we use is developed within the United States and more than 95% of all our components are manufactured in-house, by us directly. Because we use only the best quality materials, and to ensure our commitment to excellence, every Microtech knife is backed by our Lifetime Warranty. Every knife produced in our facility is sharpened by hand. Rigorous testing, research and development ensure that we meet impeccably close tolerances and extremely high standards of quality. We aim to continuously evolve and push the boundaries of expectation, delivering products that set the standard for precision cutlery. From all of us at the Microtech family, we thank each of our customers, as well as those who serve us and our country through the United States military, law enforcement and first responder services. Designed for exactly that reason, our Service Personnel Program aims to provide the best possible tools to those who rely on them the most. It's because of your commitment to uncompromising quality that we are able to pursue our mission of creating the world's best cutting tools.

Marfione Custom Knives
Anthony (Tony) Marfione founded MicroTech Knives in 1994. In addition to running MicroTech, Tony also makes custom models and custom versions of various Microtech production styles, which he markets through Marfione Custom Knives, L.L.C. These knives not only offer the quality of MicroTech, but are limited and have the custom refinements designed and applied by Tony. Such pieces are highly sought after by collectors and are destined to appreciate in value due to their unique features and limited quantities.
Related Items