Duane Dwyer Custom Mini Gun!!
Price $1,399.00
Overview
This is a very unique and beautiful piece by Duane!!4th of July Special!!! Blade Steel: Mini Gun Barrel Damascus
Product Details
Additional Specs
About the Maker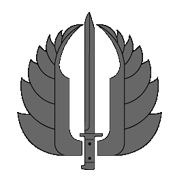 Strider Knives
Strider Knives is a privately owned and operated company devoted solely to the development and construction of edged tools designed to survive use in the harshest of conditions. The company was founded and is currently operated by former military personnel. The initial goal was to provide a field service knife constructed with the finest components available, yet affordable to the average enlisted man and within his maintenance abilities. The initial goal having been met, Strider Knives found a ready market for custom-edged weapons and tools with the same component quality requirements as the first highly successful field knives. Many of Striders available edged tools are drawn from customer's specific design requirements. Others are simply the company's ability to look at a potential work environment and design a prototype to be tested and assessed by the workers of that environment. The background of Strider Knives founders enables the company to assess requirements in diverse fields ranging from the average line soldier/marine through special operations, law enforcement and hunting to commercial diving. Various Strider designs have met and exceeded the requirements in each of these fields.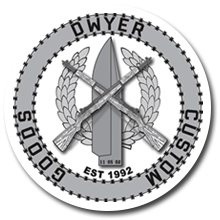 Dwyer, Duane
At Dwyer Custom Shoppe, we produce solutions to problems - we think the finest solutions with a wealth of science, patience, and practicality. We work only with the most high-end materials and manufacturing procedures, and we stay at the high end. As a knife maker myself, I am mostly influenced by science. I read a lot of it myself and I really enjoy it and science is in essence what we deliver. Both Mick and I both appreciate beyond measure, and beyond words the people who come to us to have us help them improve their margin of success when they're out there in harm's way. If we do that, then we've done our job.
Related Items