Model 58.2 Copper Plain Bead Blasted Scales
Original price $95.00
Price $85.00
Overview
Model 58.2 Copper Plain Bead Blasted Scales by Daily Customs. Comes with original box and papers. Excellent condition.
Product Details
Closed Length 2.25
Weight (oz) 1
Source Previously owned
Additional Specs
Handle Material Metallic
About the Maker
Daily Customs
Hamburg, Germany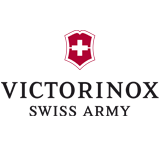 Victorinox
In 1884, Karl Elsener opened his cutler's workshop in Ibach-Schwyz. At this time Switzerland was still one of the poorer countries in Europe. In the early years Karl Elsener worked to combat poverty and unemployment in the Schwyz basin, creating jobs and helping stem the flow of emigration. In 1891 he supplied the soldier's knife to the Swiss Army for the first time. He went on to develop the Swiss Officer's and Sports Knife – now the iconic Swiss Army Knife – in 1897, creating the foundation for a flourishing company that would be able to hold its own on the world stage.
Related Items