XL Wicked Darkness Strider Clip
Price $695.00
Overview
Strider clip with Wicked Darkness Skull by Steel Flame and Starlingear. New from the 2023 USN show!
Product Details
Overall Length 2.375
Weight (oz) 1
Source Previously owned
Additional Specs
Handle Material Metallic
About the Maker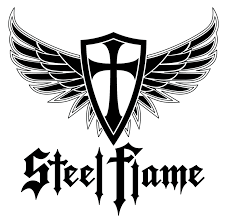 Steel Flame
Derrick Obatake born and raised in East Los Angeles and has been designing and making jewelry for over 35 years. At an early age he was taught to be a machinist by his father. He is a Graduate Gemologist from GIA and has had formal training in traditional jewelry arts, Diamond setting, model making, casting, finishing and fabrication. He has extensive experience in Die striking, and 3D CAD design. I like to blend old school craftsmanship with new age technology to create an out of the box style that is hopefully refreshing and empowering. The parent company of Steel Flame®, Elements has been in business for over 25 years.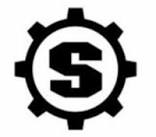 Starlingear
Starlingear designs are the creation of artist, Ryk Maverick. He has designed necklaces, rings, beads, bracelets, pendants and even the occasional motorcycle shifter knobs. Common materials used in Starlingear items are obviously sterling silver but include bronze, copper, aluminum, steel and even titanium. The classic polished look is the most common finish but Maverick has recently been experimenting with distressed finishes and heat coloring to bring a uniqueness to his imaginative designs. All of Starlingear products come with a signed certificate of authenticity and the appropriate makers marks - all guaranteed new products direct from Starlingear. Starlingear is proudly handmade in the USA.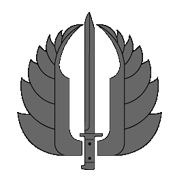 Strider Knives
Strider Knives is a privately owned and operated company devoted solely to the development and construction of edged tools designed to survive use in the harshest of conditions. The company was founded and is currently operated by former military personnel. The initial goal was to provide a field service knife constructed with the finest components available, yet affordable to the average enlisted man and within his maintenance abilities. The initial goal having been met, Strider Knives found a ready market for custom-edged weapons and tools with the same component quality requirements as the first highly successful field knives. Many of Striders available edged tools are drawn from customer's specific design requirements. Others are simply the company's ability to look at a potential work environment and design a prototype to be tested and assessed by the workers of that environment. The background of Strider Knives founders enables the company to assess requirements in diverse fields ranging from the average line soldier/marine through special operations, law enforcement and hunting to commercial diving. Various Strider designs have met and exceeded the requirements in each of these fields.
Related Items